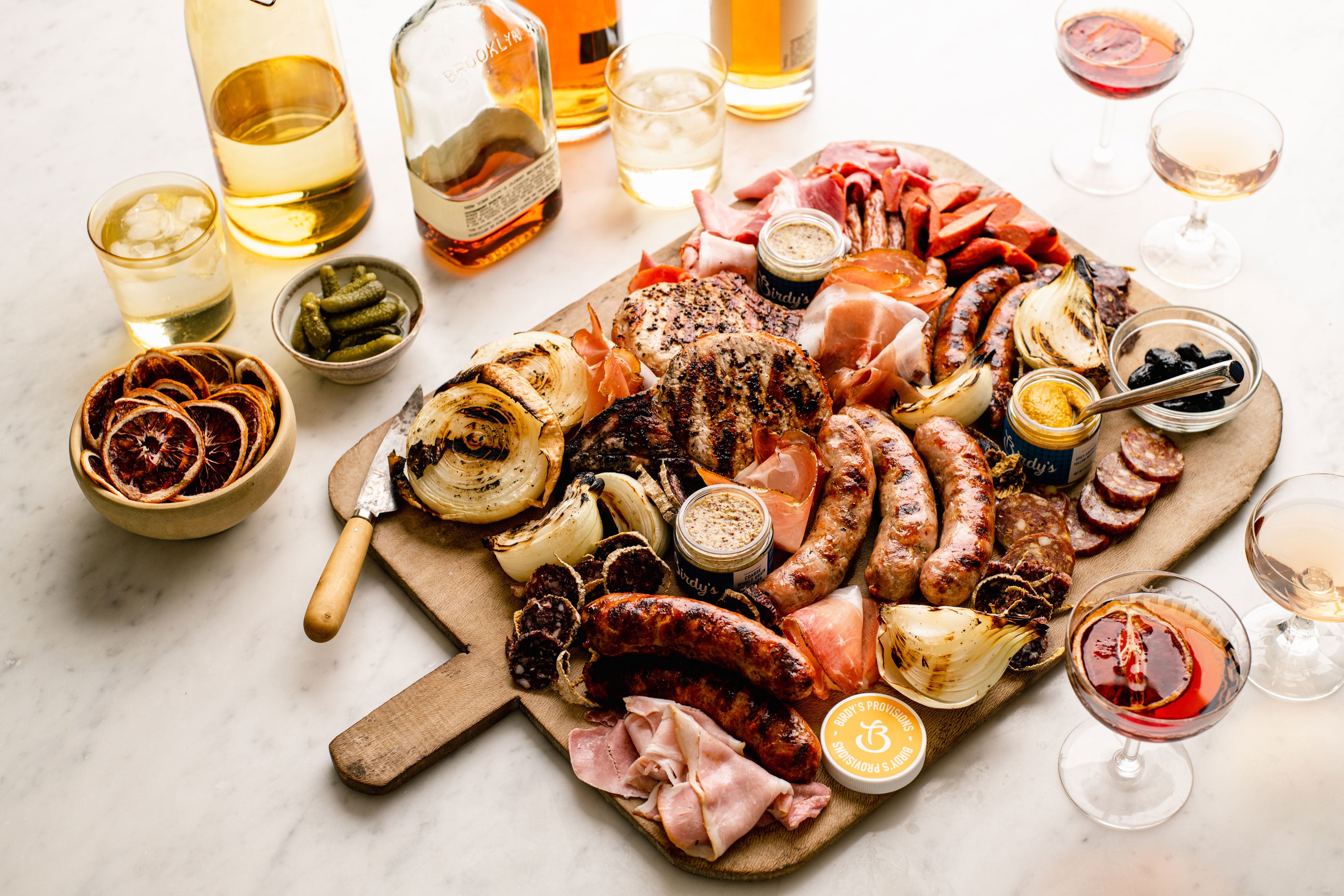 Our name is inspired by the last name of our founder, Doug Partridge. Our inspiration comes from a love of both food and ecology. Doug has been researching and making mustard for most of his adult life. While studying for an advanced degree in Ecology at the University of Michigan focused on the plant family of mustards (Brassicaceae), Doug became keenly aware of the culinary importance of this family. Broccoli, cauliflower, kale, cabbage, collard greens, radish and obviously mustard seeds all come from this diverse family of mustards. He started by researching the historical uses and production of mustard. Our mustards are the culmination of over ten years of his research and testing to make our favorite mustards. 
At Birdy's, we are focused on making small-batch mustard products that give tribute to their historic foundations. They are our interpretation of products that we use every day, and our mustards are essential staples in our pantry. 

While we treasure mustard as an essential condiment (i.e., on top of a hot dog or part of a cheese board), our goal is to encourage our customers to use mustard as an ingredient in their everyday cooking. We hope that the flavor our mustards can inspire your next meal.
We are always interested in hearing how you use mustard in our cooking. We'd love to hear from you. Please drop us a line at info@birdysprovisions.com